Do you dream of living in America? There are plenty of reasons to make the move: a high standard of living, increased status, and a better pay scale.
It's definitely a dream worth pursuing, but unless you plan to study in the USA, you'll need to find a job in order to secure your visa. That won't be easy, but we've collected some helpful tips to get you on the right path.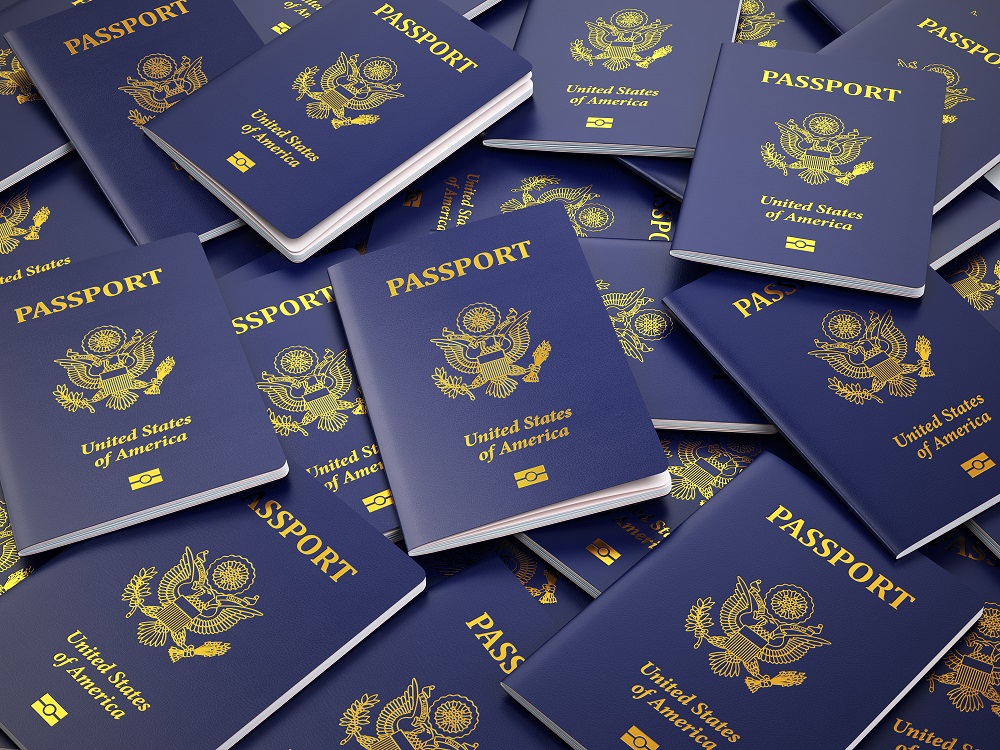 How to Choose the Right Visa
In order to increase your chances of securing a visa, you need to select the best one for your particular situation. Below are the most commonly used visas for work in the U.S.
H-1B
The H-1B visa is for skilled workers with an advanced educational degree and a history of management-level positions in their home country. However, it also covers some entertainment professionals, such as models.
Choosing an H-1B visa is ideal if you hope to live and work in the United States indefinitely.
H-2B
If your desire is to live in the States for only a short time, or else to get to America and explore your options for staying longer, look to the H-2B visa. It is for temporary or unskilled workers in non-agricultural positions.
Though the H-2B excludes agricultural workers, it can still be seasonal as the majority of employees in this category work in hospitality and tourism.
H-2A
For temporary agricultural work, apply for an H-2A visa. The U.S. has great need of people to help with planting, tending, and harvesting crops.
One perk of life on an H-2A visa is that your American employer is required to provide you with housing and meals, as well as transportation to and from the work site.
L1
Another visa for skilled workers, and perhaps the easiest to attain if you meet certain qualifications, is the L1 or intracompany transfer visa. This program allows foreign workers at companies with an American branch to simply transfer to the States and stay with their current employer.
However, your role at the company must be at the level of executive or management in order to be eligible for an L1.
Tips to Bolster Your Professional Qualifications
Even if you have an advanced educational degree, you may find that it doesn't correspond directly with an American degree. So before you apply for your visa, determine whether additional education or a qualifying exam is necessary.
In any case, if you have been out of school for some time, it is wise to enroll in some continuing education courses in order to bolster your qualifications. The U.S. is looking for the best and brightest when it comes to the many thousands of applications it receives each year.
It can't hurt to reach out to people who have successfully traveled this road and ask what qualifications they think tipped the balance for them.
Finally, be sure to do plenty of research on what employers are currently looking for in candidates for positions in your industry. This can help guide your choices on new courses to pursue as well as ensure you speak the language of your preferred American industry.
Finding an Employer to Sponsor You
When it comes to your actual job search, you can be as prepared as possible and still struggle. The problem is that not so many U.S.-based companies are prepared to take on the expense and the red tape of sponsoring foreign workers.
Therefore, your best strategy is to seek out employers that have a history of sponsoring foreign workers. Another good idea is to research the industries in America that are currently experiencing labor shortages. Companies in those niches are more likely to go the extra mile to attract qualified workers.
The industries to explore right now include education, technology, telecommunications, media, and manufacturing. Great medical professionals are always in demand. Even if you don't currently work in any of these industries, explore whether a case can be made for your skills to translate.
As mentioned earlier, if you are an executive or manager for a company that has a presence in the U.S., you could simply apply for an intracompany transfer. It may still take some time for a relevant position to open up at the American office.
Keeping Track of the Timeline
It can be tricky to navigate the timeline of a visa application. You need to have a job offer in order to qualify for a visa, but many employers are going to want to see that you're likely to qualify before offering a job.
Also, each visa has a different deadline for application, and these can change from year to year with no notice. In any case, it will take at least a few months to secure your visa, and in some cases, the process can stretch as long as a year.
Therefore, it is vital to be fully versed in all deadlines associated with the visa of your choice. For example, the H-1B selection starts up on April 1st of each year, so you'll need to have all materials submitted for your application by then. If approved, you won't get your visa until at least October 1st, which is the start of the next fiscal year.
Keep a detailed calendar for yourself as you navigate the process to make extra sure that you won't miss any important dates. Doing so can set you back for a year or more.
And finally…
A great resource for foreign nationals seeking work in the U.S. is the website run by the Department of Immigration. There you will find information on professional requirements, writing a resume, and evaluating a job offer. This is also a good place to learn about fees, deadlines, and qualifications for various visas.
The last piece of advice we can give you is to start saving money as soon as you begin your visa journey – or even sooner. While some types of visa require the employer to foot the bill, others assess fees directly to the applicant. But no matter how you go about it, moving is expensive. Be sure your savings are enough to support the move so that you don't end up with a job offer that you can't accept.
Good luck!
Sources
https://business.linkedin.com/talent-solutions/blog/trends-and-research/2018/industries-biggest-talent-shortages-2030
https://www.uscis.gov/tools/settling-us/employment
https://www.business.com/articles/linkedin-networking-tips/
https://www.uscis.gov/working-united-states/temporary-workers/h-1b-specialty-occupations-dod-cooperative-research-and-development-project-workers-and-fashion-models
https://www.uscis.gov/working-united-states/temporary-workers/h-2a-temporary-agricultural-workers
https://www.uscis.gov/working-united-states/temporary-workers/h-2b-temporary-non-agricultural-workers
https://www.uscis.gov/working-united-states/temporary-workers/l-1a-intracompany-transferee-executive-or-manager
https://usces.org/blog/how-to-validate-foreign-degree-in-usa/
https://visaguide.world/us-visa/processing-times/
https://redbus2us.com/h1b-visa-filing-fee-summary/